I've been sharing what I'm reading throughout the year for the 2017 Catholic Reading Challenge, and we are down to the last few.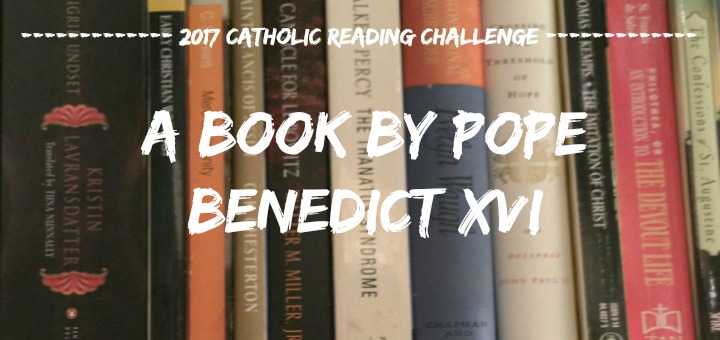 Category: A Book by Pope Benedict XVI (a.k.a. Cardinal Joseph Ratzinger)
This book is a really quick read; I got through it in under two hours. It provides an excellent introduction to the most significant biblical roots of the Catholic Church's teaching on Mary and how her role is woven into the fabric of our faith. (Since this book was written before Cardinal Ratzinger became pope, I will refer to his authorship here by that name.)
The book is basically divided into two parts. In the first section, Ratzinger states that "the image of Mary in the New Testament is woven entirely of Old Testament threads," and he identifies three main "strands" (p.12):
Mary resembles the "great mothers" of the old testament — like Sarah and Hannah.
Mary is a picture of "daughter zion" — the people of Israel — with whom God has established his everlasting covenant.
Mary is the "New Eve" — a woman whose "yes" birthed life, where the disobedience of the first woman had birthed death to mankind.