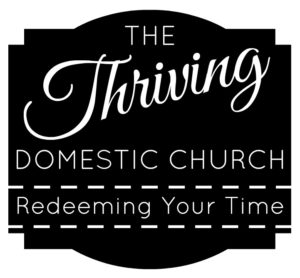 I recently held a local workshop focusing on how to rightly order the important things amidst urgent tasks in daily personal and family life, and one of the topics we discussed was our misuse of time. We often claim that we don't have enough hours in a day, and we also seem to believe that just a little bit more time would relieve the pressure that we feel to accomplish all we need to do. I'm going to free you of the wishful thinking for the impossible — these beliefs are false!
We don't need more time; we need to prioritize the time that we have. More time wouldn't diminish interruptions and distractions; it would just create more. One of the reasons that our domestic churches aren't thriving is because we are making poor use of our hours and minutes in daily and weekly life.
Author Charles Hummel wrote, "…everyone has all the time there is — twenty-four hours a day. But what an astonishing variety in our use of that time and the results of our choices!" He goes on to say that, in the end, "how we use our time depends on our goals. We make the hours count for what we think is important" (The Tyranny of the Urgent).
What I think that he is hitting upon is this: we might say that certain things are our priorities; but ultimately, our use of time reveals the things that truly are most important to us. I think that we are mostly unconscious of this, letting urgent needs or what is most compelling at the moment be the thing to which we turn our attention. The good news? We can begin redeeming our time at any moment. I have a couple of general principles for doing just that, as well as a tool that I think can help us. Continue reading →