Welcome to the new year everyone! You might be wondering why I haven't posted anything for The Catholic Reading Challenge in 2021. Well, as for the podcast, we are…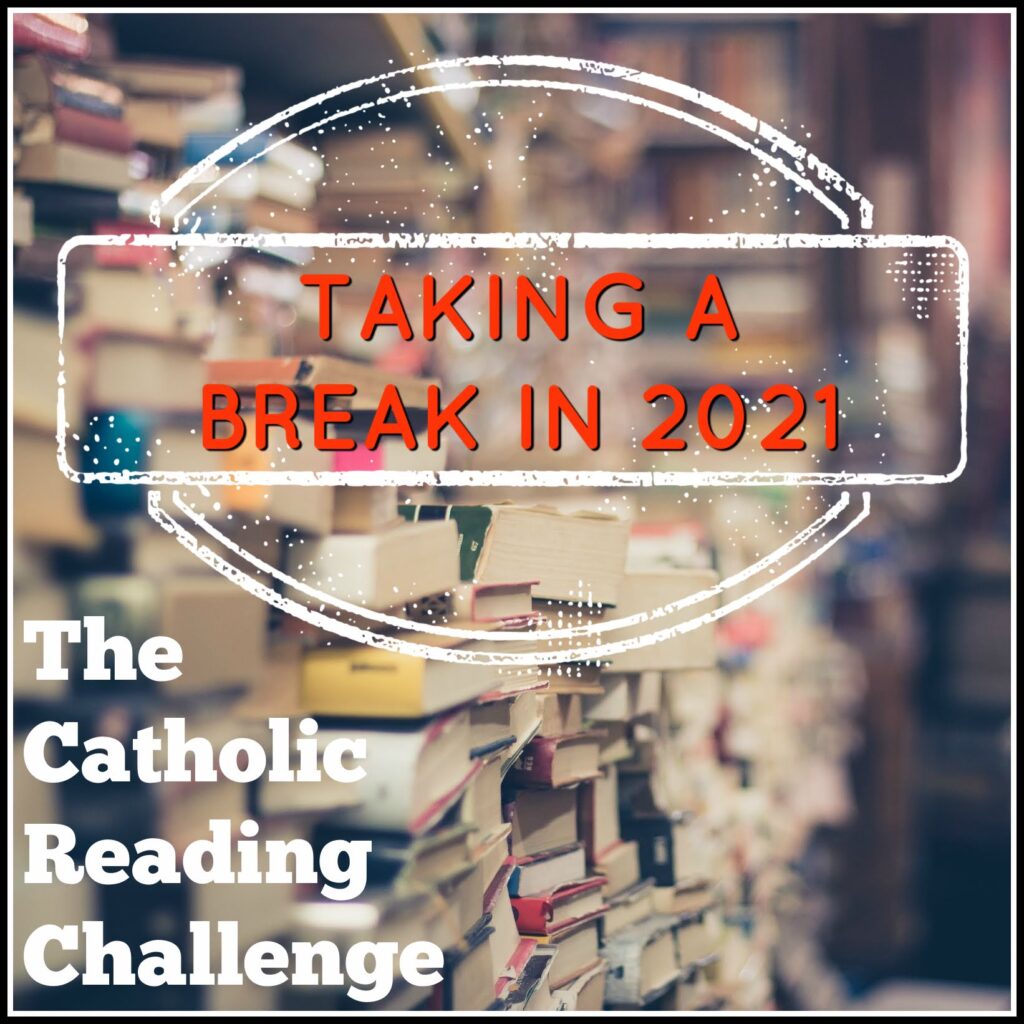 Mike and I have had a lot of fun doing the podcast for the last two years, but we both have a few other projects to which we want to devote time in 2021. So we are going to take a break from the podcast part of the challenge for this year. However, I still have an independent reading challenge that I'm doing for 2021. Want to join me?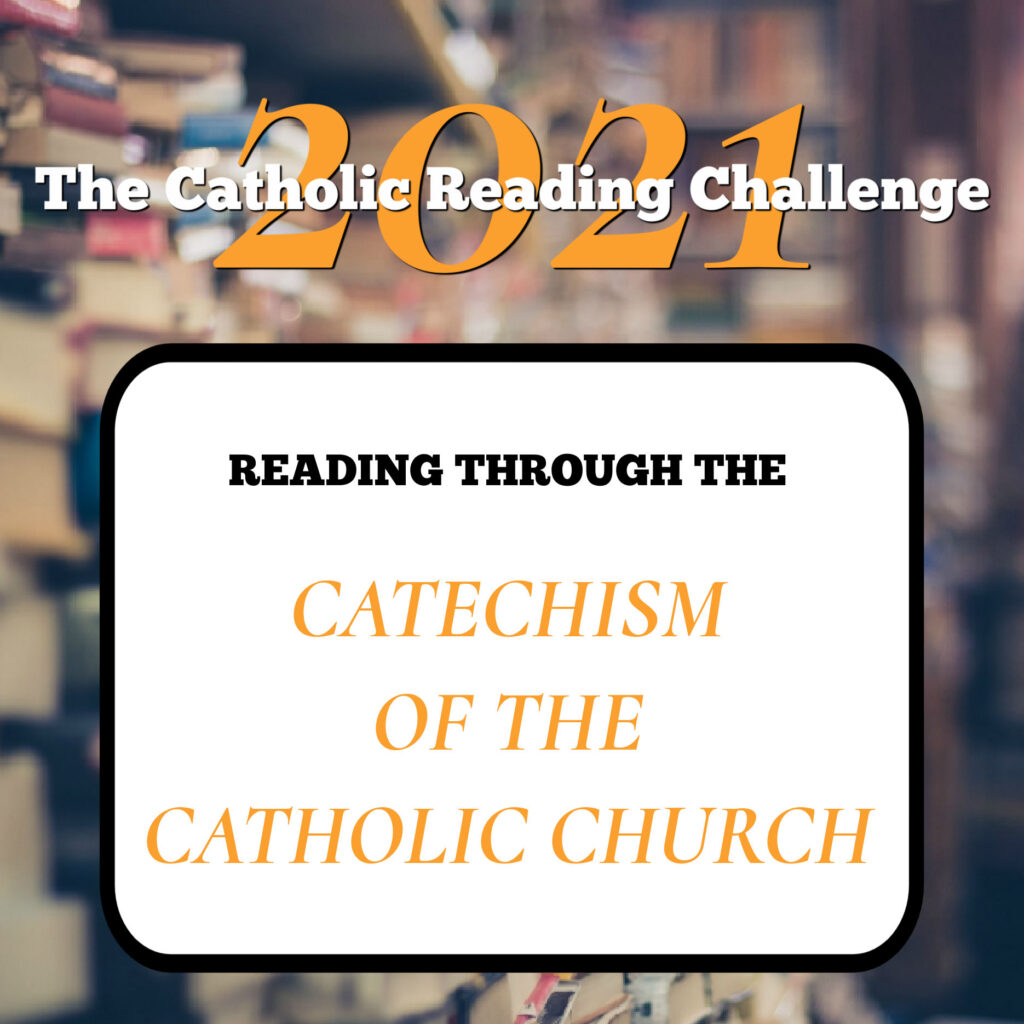 I'm going to read through the whole Catechism of the Catholic Church according to The Coming Home Network's reading plan. I followed this plan several years ago, reading through both the Bible and the Catechism. This year I'm just focusing on the Catechism, which is really manageable. It does require the dedication of reading every day, but it is only about 2 pages per day. So if you get behind a day, it's easy to catch up quickly. I'm inviting you to join me. I may end up blogging on various topics throughout the year too.
Some people might mistakenly assume that the Catechism is difficult or dry reading–it is anything but that. In fact, the writing is beautiful, and so many foundational Church documents are quoted from throughout. If you join me on this challenge, I can guarantee you that at the end of this year your knowledge and practice of the faith will be totally transformed. So click the link above to get the reading plan and get started today! Oh, and if you stumble across this blog post latter in the year…go ahead and jump right in.