In 2020 The Catholic Reading Challenge is reading 24 different short stories by 12 different authors. Each month we will focus on one author, reading two stories by that author. During each of our bi-weekly podcast episodes we will discuss the stories in turn.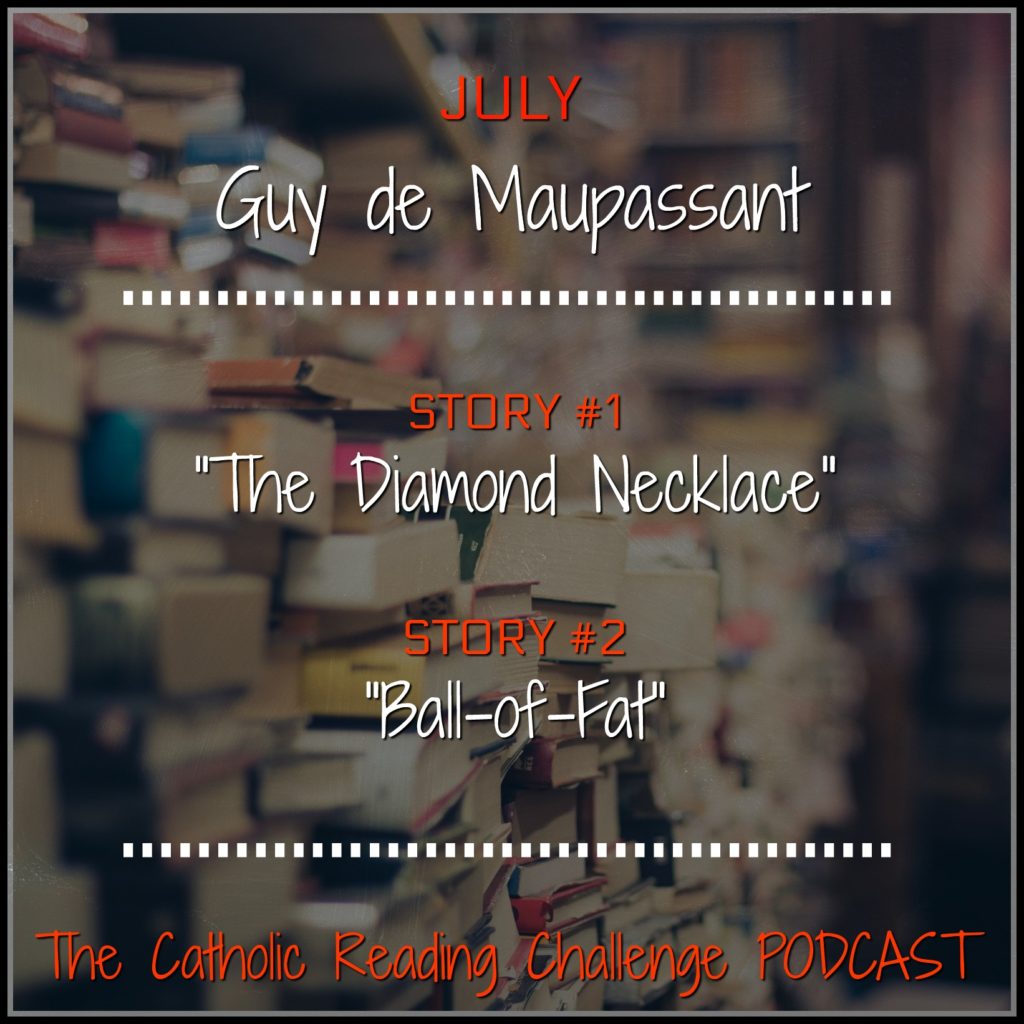 Perhaps some of you noticed, but we inadvertently switched our June and July authors. Oh well. We enjoyed Edward P. Jones's stories in June, and now we are going to be spending July with Guy de Maupassant. If you have never read him you are in for a treat. He is undoubtably considered the best French short story author, and he is prolific—about 300 stories to his name!
He is a master at plot twists that seem to be accomplished with ease of style and economy of words; and for that his writing has been extremely influential for many other authors. We are reading two of his most famous stories: "The Necklace" (also titled "The Diamond Necklace") and "Ball-of-Fat", which is his first published short story and thought to be his best.
Themes of human vice and hypocrisy and the interaction of social classes are common in his stories. His criticisms of religion certainly come through as well. For these and many other reasons, not the least of which is the sheer enjoyment of his stories's plots and his writing style, he is an important short story author to include on our list.
We recommend downloading this $0.99 Kindle version of his short stories (which includes both of the ones we are reading). We can't wait to talk about these stories. Many of our listeners may find in him a new favorite author!