As we announced a couple of months ago on The Catholic Reading Challenge, we will be spending 2020 reading 24 different short stories by 12 different authors. Each month we will focus on one author, reading two stories by that author. During each of our bi-weekly podcast episodes (on the 15th & 30th of the month) we will discuss the stories in turn.
We are starting our year of short stories with the person who is arguably the master of the genre — Flannery O'Connor. Here are our selections: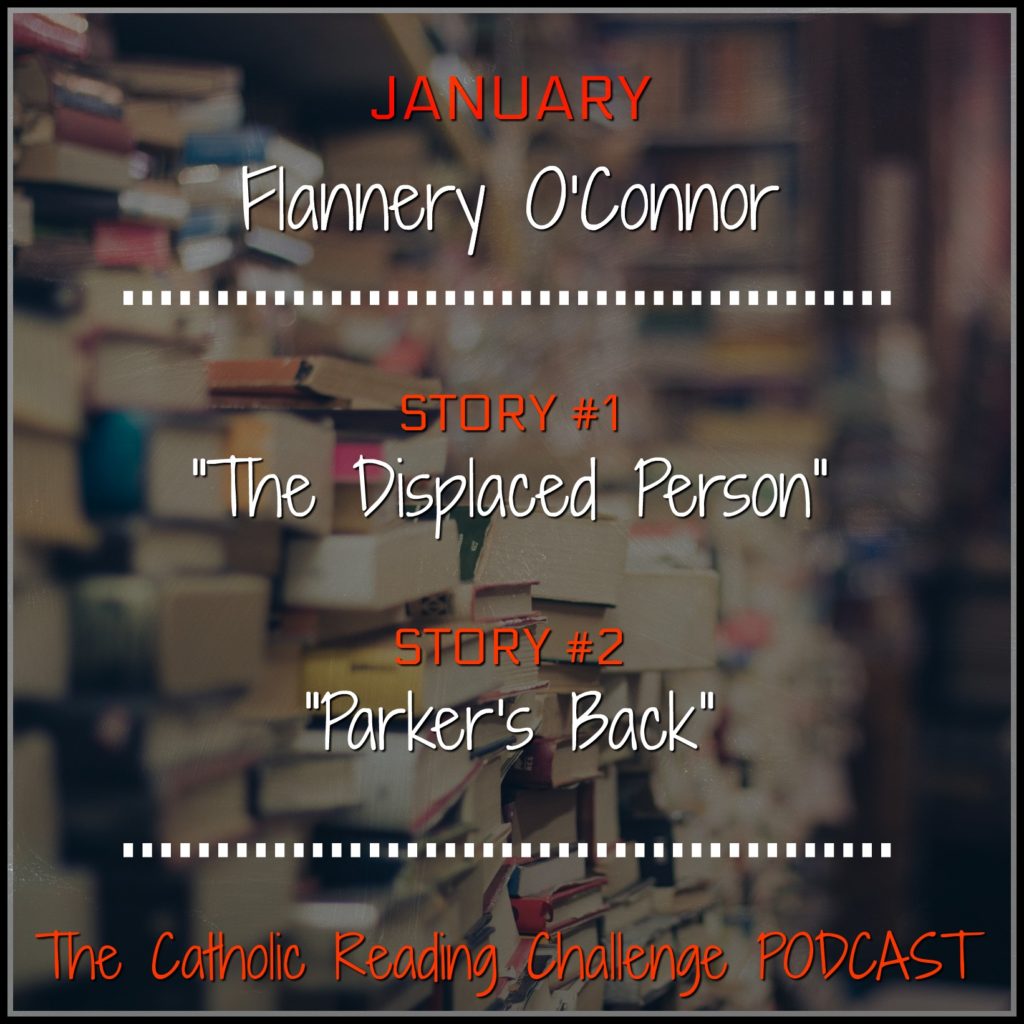 Both of these stories can be found in this complete paperback collection of O'Connor stories. I did find PDF versions of "The Displaced Person" and "Parker's Back" that you can easily print off too.
Those who are already familiar with O'Connor's work need no introduction to her. But for those of you who have never read her stories, I would say this: she is probably unlike anything that you have ever read. In fact, for most of us who have grown up in a thoroughly modern (philosophically) world, her writing will probably be shocking. Well, that was her intent. She strategically employed violence in her stories (whether symbolic or physical) to "shake" her audience awake to truth about themselves. We will discuss her methods and common themes this month on the podcast. And we will dive in with our discussion of "The Displaced Person" in our first episode of the new year. Mike and I are looking forward to this discussion!
Copyright 2019 Jessica Ptomey