In 2020 The Catholic Reading Challenge is reading 24 different short stories by 12 different authors. Each month we will focus on one author, reading two stories by that author. During each of our bi-weekly podcast episodes (on the 15th & 30th of the month) we will discuss the stories in turn.
We are reading stories by E. M. Forster in February, and here are our selections: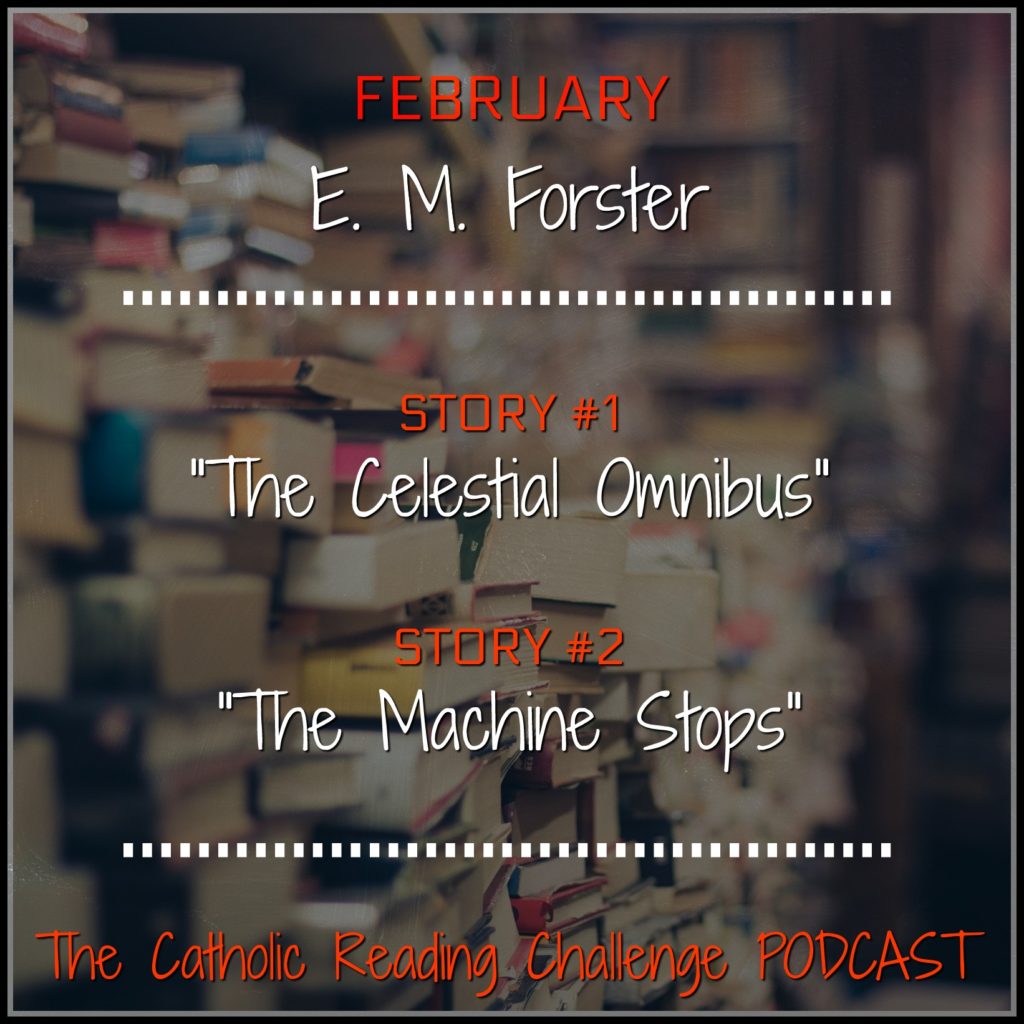 The only Forster that I have read is "The Celestial Omnibus", and I was so amazed by it that I thought we should include Forster in our selection of authors for the year. You have probably heard of his famous novels, a couple of which have been made into films, even if his name is new to you.
Both of these stories can be found in this Kindle collection that is only 99 cents! It contains other stories and four of his most famous novels, which is a fantastic deal. You could find these stories in other paperbacks if you prefer. If you want to print off free versions of these stories, I did find PDF versions of "The Celestial Omnibus" and "The Machine Stops". You can also search YouTube for some free audio recordings of these.
I'm really looking forward to our podcast discussions of these! I think the conversation will take us important places.
Copyright 2019 Jessica Ptomey