In 2020 The Catholic Reading Challenge is reading 24 different short stories by 12 different authors. Each month we will focus on one author, reading two stories by that author. During each of our bi-weekly podcast episodes (on the 15th & 30th of the month) we will discuss the stories in turn.
We are reading stories by Ernest Hemingway in March, and here are our selections: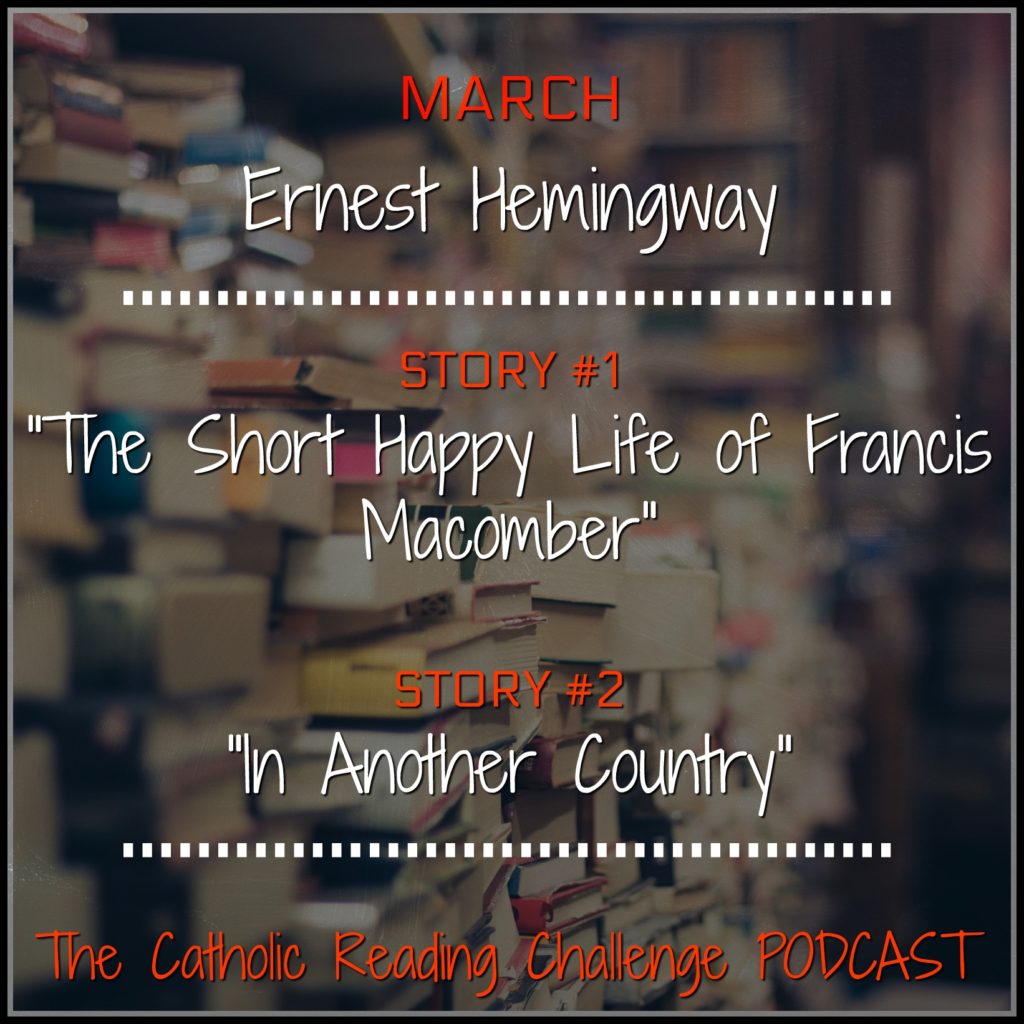 Both of these stories can be found in a collection like this one that we have on our bookshelf. If you want to print off free versions of these stories, there are PDF versions:
"The Short Happy Life of Francis Macomber"
Hemingway is going to be a pretty different read from O'Connor and Forster, both in style and themes. Also, our second story is really short! I think we will have some interesting discussions about theme and what an author is able to accomplish in a very few pages. As we've discussed before, good authors capture reality, what they know to be true of the world. It's always fascinating to see how perspective differs between authors, where it is that each one chooses to focus the gaze.
Copyright 2019 Jessica Ptomey